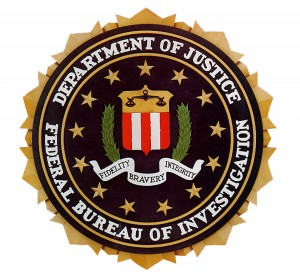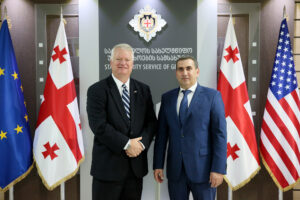 I. Charles Kable IV Named SAC of Counterintelligence Division at D.C. Field Office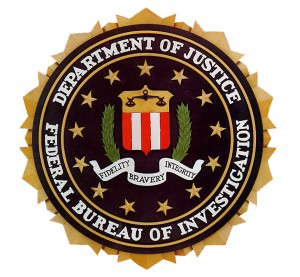 By Allan Lengel
ticklethewire.com
Charles H. Kable IV has been named special agent in charge of the Counterintelligence Division at the Washington Field Office.
Kable most recently served as the chief of the Counterespionage Section at FBI Headquarters, overseeing field offices engaged in espionage, economic espionage and insider threat investigations, an FBI press release said.
Kable started his career with the FBI in 2000 and was first assigned to the San Francisco Field Office, Oakland Resident Agency, where he worked on counterespionage investigations and counterintelligence operations.
From there, he became program manager and acting unit chief in the Chinese Counterespionage Unit within the Counterespionage Section at FBI headquarters. In 2007, he was promoted to supervisory special agent of a counterintelligence squad in the San Antonio Field Office, Austin Resident Agency, the FBI said.
In 2009, he became the Chief of the Civilian Intelligence Officers in the Operations and Investigations Unit at headquarters. In 2011,  Kable served as the assistant section chief of the Counterespionage Section, and in 2012 he was promoted to assistant special agent in charge of the Counterintelligence Branch of the Los Angeles Field Office, according to a press release.
Before joining the FBI, Kable was a Surface Warfare Officer in the United States Navy in the Pacific.
II. Charles H. Kable, IV Named Special Agent in Charge of Counterintelligence Division of the Washington Field Office
December 9, 2015
FBI Director James B. Comey has named Charles H. Kable, IV as the special agent in charge of the Counterintelligence Division at the Washington Field Office. Mr. Kable most recently served as the chief of the Counterespionage Section at FBI Headquarters (FBIHQ) in Washington, D.C. In this capacity, Mr. Kable provided leadership and oversight to the field offices engaged in espionage, economic espionage, and insider threat investigations.
Mr. Kable entered on duty with the FBI in 2000 and was assigned to the San Francisco Field Office, Oakland Resident Agency, where he specialized in counterespionage investigations and counterintelligence operations.
Mr. Kable was then promoted to program manager and acting unit chief in the Chinese Counterespionage Unit within the Counterespionage Section at FBIHQ, where he provided leadership, guidance, and oversight to the field divisions on numerous high-profile counterespionage investigations.
In 2007, Mr. Kable was promoted to supervisory special agent of a counterintelligence squad in the San Antonio Field Office, Austin Resident Agency.
In 2009, Mr. Kable became the Chief of the Civilian Intelligence Officers in the Operations and Investigations Unit at FBIHQ, where he led investigations and operations directed against known and suspected Chinese intelligence officers in the U.S.
In 2011, Mr. Kable served as the assistant section chief of the Counterespionage Section, and in 2012 Mr. Kable was promoted to assistant special agent in charge of the Counterintelligence Branch of the Los Angeles Field Office.
Before joining the FBI, Mr. Kable was a Surface Warfare Officer in the United States Navy in the Pacific and, during his last fleet assignment, commissioned the guided missile destroyer USS Milius (DDG 69).
Mr. Kable reports to the Washington Field Office in the middle of December.
III. Lawsuit: FBI Thugs Used Surveillance Tools to Subject An Innocent Man and His Family to Years of Harassment, Threats and Intimidation
Eric Striker • April 6, 2021 • 1,500 Words • 17 Comments • Reply
The Michigan ACLU filed a civil rights complaint today on behalf of a Lebanese-American family man who, in spite of not being suspected of any wrongdoing, was subjected to years of sustained abuse at the hands of the FBI.
In Chebli v. Kable, et al, Ahmad Chebli is suing Charles Kable of the Terrorist Screening Center, Attorney General Merrick Garland, FBI Director Christopher Wray, Alejandro Mayourkas of the Department of Homeland Security and the TSA's David Pekoske for violating his Fifth and First Amendment rights, along with his right to religious liberty. The plaintiffs allege that the US surveillance apparatus was utilized to threaten Chebli's family and put him on the No Fly List.
The facts in the case paint a picture of an FBI and DHS that operate in ruthless and unhinged ways against US citizens who are neither charged nor suspected of being criminals. The goal is not even to investigate "terrorism," but to blackmail and intimidate ordinary people into entrapping people in their community to build political narratives.
Under the guise of "counter-terrorism," federal agents use a number of unconstitutional tools to punish individuals whose political beliefs they disagree with, or when they see fit, to compel them to become assets. To this day, there is no evidence the DHS or its the FBI's Patriot Act powers have ever succeeded in thwarting an authentic terror plot.
Chebli's First Encounter
According to the facts in the case, Chebli is a 32-year-old American citizen of Lebanese ancestry who is a father and husband.
Chebli, a small business owner, had for years traveled back and forth to Lebanon to visit family members without incident.
He first began encountering harassment in 2015, when during a flight back to the United States from Lebanon he received an "SSSS" on his plane ticket. SSSS stands for secondary security screening selection, which is usually a sign an individual has been placed by the FBI on the terrorist watch list.
When "selectees" travel internationally, they are detained by Customs and Border Patrol at the airport and interrogated. During this instance, Chebli was interrogated about his political beliefs and Lebanese issues by the CBP but then released without incident.
Chebli grew accustomed to the invasive searches whenever he traveled and simply chalked it up to a nuisance caused by misidentification.
FBI Thuggery
In 2018, the annoyance evolved into serious harassment.
Chebli received a mysterious call from a man pretending to be a building permit inspector for one of his business. Chebli went to City Hall to clear up the issue, only to find out that the call was made by FBI agents who dragged him into a private room.
The agents told Chebli that he did not have to agree to the interview, but closed the door behind him as an intimidation tactic.
During the discussion, FBI agents told Chebli that they wanted him to become an agent provocateur in the Lebanese-American community, citing his supposed engineering abilities and fluent proficiency in the language. The Muslim terrorist threat in the United States does not come from Hezbollah or the Lebanese, but rather from groups like ISIS and Al Qaeda which Hezbollah has been leading the fight against. The Israel lobby is eager to change that and they may believe entrapping people in "Hezbollah" plots could help build public interest and animosity against the group.
Chebli did not want to become a tool for demonizing his people and told the agents that he was too busy with his work and family to participate in their operation.
The agents, who warned Chebli not to record them, then began accusing Chebli of being an "agent of Hezbollah" and demanded that he admit to it under penalty of law. Chebli continued to deny that he had any contact with the Lebanese political party.
The FBI then told him that the only way to make their "suspicions" of him being in Hezbollah "go away" was to work for them as an informant. When Chebli once again said no, they began to threaten him with deporting his wife and taking his children away. They then proceeded to tell the US citizen that if he didn't comply with their demands, he should get out of America.

Serial Killer Behavior and The No Fly List
Chebli agreed to meet with the agents numerous other times in hopes of clearing his name and showing that he was not a terrorist or a Hezbollah agent. When he realized they weren't interested in his innocence, he heeded the government's threats and decided to move his wife and children to Lebanon in hopes of keeping them safe.
The menacing only continued. When he applied for a passport for his infant son to fly, two FBI agents dropped in on his family at the Detroit passport office, urging him to attend their next meeting.
Going one step further, in September of 2018 he drove his wife and children to the airport. After dropping them off, he received a creepy and unsolicited serial killer style phone call from an FBI agent, who said that he was at the airport to "make sure" his wife would be able to get through security without much hassle. This was naturally construed as a threat.
Four FBI agents, only identified by their first names, continued a sustained campaign of harassment and mental torture against Chebli, demanding at every meeting that he either work for them or leave America.
Chebli later flew to Lebanon to see his family, and the FBI's demand that he leave finally started to make sense.
When after a month, Chebli attempted to board a flight back to the United States to tend to his business, staff at the airport dropped a bombshell: he was no longer allowed to fly.
The US embassy was unhelpful, instead telling him to lodge a complaint with the DHS' "TRIP Redress," an utterly useless complaint box for people confused about being randomly put on watch lists or No Fly Lists without an explanation.
It took a month to get a response from the DHS, who simply told him that he was on the No Fly List and had no way to travel back to the country he was a citizen of.
It was only after contacting the ACLU that Chebli was able to obtain a one time flight waiver to get home to Detroit.

The FBI and DHS' Infantile Behavior
The most important aspect of the story is how the government appears to be self-aware that their "watch lists" are illegal, shameful and unethical.
Only after obtaining high powered counsel did the DHS bother to respond to Chebli's inquiries for more information. In 2019, the DHS told the man that they had sent him a letter explaining why he was on the No Fly List, but that it was undeliverable because he didn't give a correct address– a likely lie. When he emailed them his address again, the DHS never responded.
In October 2020, Chebli tried to fly to New York City domestically, only to be bullied all over again.
FBI agents cornered him at LaGuardia airport and took him to a private lounge. After learning his rights from the ACLU, he told the agents his travel plans but refused to answer any of their other questions.
An FBI agent named "Tony" and his supervisor retaliated by threatening his children, a pressure point the cowards struck in every interaction. When he asked them why they were so obsessed with his children, the FBI agents named another Lebanese man he did not know, and said "He has two daughters similar in age to your kids and they're safe right now because he chose to cooperate with us."
While having no right to detain him, the agents refused to answer if he was free to leave until he called his ACLU lawyer, who they acquiesced to.
During his last attempt to fly to Lebanon for holidays, Chebli was once again denied boarding. His Constitutional right to travel for family, leisure, business or religious reasons was being denied and no reason was being given.
The ACLU's lawsuit solidly demonstrates the myriad of ways the FBI terrorist watch list and No Fly List violate the rights of US citizens, and how these tools are used to torment people rather than engage in legitimate law enforcement or protect national security interests.
There is no recent data on how many people have been put on these lists, but estimates range in the millions, including many thousands. Unlike the Chinese social credit system, Washington's "blacklists" do not even tell an individual who is not charged or even being investigated for a crime why his liberties are being suddenly curtailed.
As the US government prepares to load up these oppressive lists with ordinary Trump supporters, it is vital to put aside all differences and support this lawsuit's mission of creating meaningful redress, due process, or better yet, abolishing the ridiculous list altogether.
(Republished from National Justice by permission of author or representative)
IV. Charles Kable, IV and Hillary Clinton Email Cover-Up
Email Scandals and Cover-Ups…Part 2
Posted on February 12, 2016 by Craig Andresen
By Craig Andresen and Diane Sori Right Side Patriots on http://www.americanpbn.com/
unfit 1In Part 1 of this two part report, we, the Right Side Patriots, laid the groundwork for the further melding together of what were two independent investigations…one into Hillary's emails and one into Benghazi.
In Part 1, we centered in on a key email, one out of many sent between Hillary Clinton and a former Ambassador to Israel, one which outlined a proposal to engage in covert activity to force "protests" within Gaza that would lead to escalating violence and even more Israeli deaths in order to blackmail, for lack of a better word, Israeli Prime Minister Benjamin Netanyahu into ceding even more land and security to Hamas.
We also reported that while the attacks in Benghazi were ongoing, Obama held a long phone conversation with Netanyahu (confirmed by the White House and others), and our belief, is that at least a portion of that call, revolved around Obama's attempt to try and pass off Ambassador Stevens as a scapegoat, making Steven's the 'bad guy' who masterminded the gun running operation between Libyan 'so-called' rebels and Syrian 'so-called' rebels, a ploy Netanyahu of course did not buy into. And why…because of knowledge already passed on to Netanyahu by his own intel community…as in the Mossad operatives already embedded in Benghazi.
But now is the time to name names and put the pieces of the puzzle together.
That email, the one authored on December 18, 2011…the one urging Hillary to engage in unfit 2what mounted to covert actions as a way of starting "protests" in the West Bank…"protests" that could well lead to escalating violence as a way to blackmail Netanyahu and support Hamas was written by none other than former U.S. Ambassador to Israel…Thomas Pickering.
If that name sounds familiar…it should. Ambassador Pickering also headed up the Accountability Review Board investigation into Benghazi. And who choose Pickering for that job…none other than Hillary Clinton herself.
Imagine that…Pickering…who just 10-months prior to Benghazi had written an email to Hillary urging her to go covert and help initiate "protests" that could well turn violent…was then hired by Hillary to investigate Benghazi. Benghazi…the violent islamic terrorist attack against our Mission and its adjoining CIA annex that left four Americans dead just happened to occur in tandem with other protests breaking out all across the region…all of which were blamed on a YouTube video.
And lo and behold what did both Hillary and Obama blame for Benghazi…exactly…that very same YouTube video.
So, did Pickering look into Hillary's emails to see what evidence might be there during his unfit 3investigation? No…he already knew what he would find there and certainly did not want to shed the light of an investigation onto it. Did Pickering implicate Hillary in any covert activities such as having discussions regarding starting islamic protests that might turn violent? No. Did Pickering implicate Hillary in any way, shape, or form, in his investigation's findings? Again, no, he did not.
We can now start to understand why Trey Gowdy, the man responsible for getting the ball rolling on the investigation of Hillary's emails, made such a big deal of her emails in his investigation into Benghazi. And we suspect that this December 18th email from Pickering, with the results just 10-months later being Benghazi, may well have been discussed along with the YouTube video cover-up as part of the pack of 18-emails between Hillary and Obama that the public has no access to.
To be clear, we are speculating but it is educated speculation. We do not know what is contained in those emails because they contain, we are told, SAP or above 'top secret information' and the intel community will not even release the dates of those 18-emails due to what they and only they say is national security concerns. However, there are some things we do know. We do know that Pickering sent the email we have drawn attention to unfit 4on December 18, 2011…we do know what happened on September 11, 2012, in Benghazi…we do know that Obama disappeared from the Situation Room twice that night…we do know he had a long phone conversation with Netanyahu while the attacks in Benghazi were ongoing. Also, we do know that at one point Hillary spoke with Obama by phone and that Obama went to bed at 10:30pm for the night while the attacks were still ongoing, and that around that same time Hillary made her first announcement that it was all due to a YouTube video. And we also know that she and Obama both knew, even as that first announcement was made, that it was a lie and a cover story for what was really transpiring.
So, what else do we know now that would help put the pieces of this treasonous puzzle together?
We do know that there are now 150 FBI agents committed to the investigation of Hillary's private email account and private server, and we do know that one of them is nonunfit 5e other than, Charles H. Kable IV, a senior FBI agent responsible for counterintelligence matters. As though it wasn't interesting enough that one of the FBI's most seasoned counterintelligence agents is in on this investigation, it becomes even more interesting when one realizes that Charles H. Kable IV used to be the chief of the counterespionage section at FBI headquarters.
To fully understand the dire nature of having someone with the resume of Charles H. Kable IV involved in the investigation of Hillary Clinton, one must understand the nature of counterintelligence as it applies to the FBI in any investigation. The definition of counterintelligence is as follows: "Counterintelligence refers to information gathered and activities conducted to protect against espionage, other intelligence activities, sabotage, or assassinations conducted for or on behalf of foreign powers, organizations or persons or international terrorist activities, but not including personnel, physical, document or communications security programs."
Now if one looks at the individual pieces of the puzzle when they are locked in place together, it produces what we believe to be a clear picture of treason.
What Pickering wrote in that December 18, 2011 email, what he was suggesting to Hillary, was indeed espionage and it was on behalf of an international terrorist organization…Hamas…to be carriunfit 6ed out against one of America's greatest allies…Israel.
Remember, Hamas is a branch of the Muslim Brotherhood, in fact the Muslim Brotherhood actually gave birth to Hamas, the very terrorist organization Obama tried to install as the new leadership in Egypt, and that both Hamas and the Muslim Brotherhood are proxies of Iran. And let's not forget just to whom Hillary's closest minion Huma Abedin is tied to…the Muslim Brotherhood…or exactly who Obama's closest minion Valerie Jarret is tied to…Iran.
The protests carried out supposedly as a response to that YouTube cover-up story closely mirror exactly what Pickering was proposing in his email to Hillary and were, we believe, meant to lend some credence to what then transpired in Benghazi.
As for Benghazi itself…the deaths of Ambassador Christopher Stevens, along witunfit 7h Sean Smith, Glen Doherty, and Tyrone Woods, were not simply the tragic outcome of a terrorist attack when one looks at the surrounding evidence. Hillary 'drew down' our security forces and replaced them with the February 17 Brigade…an arm of al-Qaeda and our enemy in a time of war (and still our enemy today) and that Hillary along with Obama were engaged in a gun running covert operation between 'supposed' rebels from Libya to 'supposed' rebels in Syria, and we now know that those 'supposed' rebels from both ends of the transactions were indeed al-Qaeda.
When that light is brought into focus the deaths of those four Americans goes from being tragic deaths due to islamic terrorism to a targeted hit…an assassination…as per the definition of counterintelligence.
Now, if we look at the definition of counterintelligence again, this time focusing strictly on the last portion of it…"but not including personnel, physical, document or communications security programs," what can be gleaned? While the FBI is now by their own admission inveunfit 8stigating Hillary's emails and the scandal surrounding them, as in her private server and her private email account, most likely with regard to violations of U.S. Code 18, Sec. 793…felonies punishable by fines and up to 10 years in prison…one agent…Charles H. Kable IV…is apparently heading up something quite different… which falls under the description of "not including personnel, physical, document or communications security programs," or in other words…not her emails but her actions.
Hillary Clinton's actions we believe are paramount to treason as in 'aiding and abetting' the enemy as far as the Benghazi gun running is concerned in addition to being an accessory to murder as she willingly and knowing refused Christopher Stevens' pleas for help, and in fact positioned not U.S. personnel to guard the compound but she positioned the unfit 9enemy…February 17 Brigade (an al-Qaeda offshoot) to do so in an effort to assure that when the protests broke out that Steven's would not escape and expose her part in the gun running operation. And how do we surmise this…because first, Hillary knew would be happening as, we believe, she was one of those who were disseminating that ridiculous video and second, because until her announcement about the video only a few hundred people worldwide had even bothered to see it….remember it only got major viewers after her announcement and that in and of itself means the protests has not a thing to do with this ridiculous video.
And as for her plotting against Israel, what Hillary was doing via her emails with now we believer fellow traitor former Israeli Ambassador Thomas Pickering amounts to espionage as both were working with various terrorist organizations…Hamas and al-Qaeda included…against the better interests of the U.S. and our allies.
Also, now coming to light is the fact that at least a dozen accounts…possibly as many as 30…were involved in seeing and passing along SAP emails that they had no clearance to pass on let alone even read…a dozen+ accounts including not only Clinton's but those of Cheryl Mills, Huma Abedin, Jake Sullivan, Philippe Reinesas and State Department Under unfit 10Secretary for Management Patrick Kennedy.
And this shows how fast and loose Hillary was with our national security intelligence…especially intelligence passed along on unsecured servers. And unsecured servers means China, Russia, and anyone else can obtain those SAP…emails above 'top secret.'
And that's the thing about Hillary and even Obama, the very two who say they are the most transparent of all those in D.C…guess what they lie. And not only do they lie about what they are doing currently but they lie about what they did in the past no matter that proof exists as to their lies. And if they are not lying personally their minions are doing their lying for them…doing their lying and their 'dirty work' so to speak. And part of that dirty work is trying to stop the truth about their actions from reaching the public…and especially trying to stop people like Craig and Diane from doing just that.
And as we said from the very beginning, putting the pieces of this puzzle together would require a bit of speculation, educated speculation, and we believe we are spot on in our conclusions as during our research for this 2-part article, odd things were happening. As Diane attempted to send via email some info to Craig, his email service simplunfit 11y would not respond. At the same time Diane was unable to save anything on her computer and at that moment she received a phone call supposedly from Dell asking who, at her home, had reported internet issues. Diane told the woman (who sounded as though she were from India) several times that no one had reported any such issues to which the 'tech" then stated that Diane was attempting to download things she was not supposed to be able to download. As Diane told her, one more time, that there were no issues, the woman at the other end of the call abruptly hung up. With that…Diane's ability to save information suddenly returned and Craig's email blockage cleared… all at the exact same time. And as Diane continued to do research for these articles she continued to receive rather obtuse calls regarding computer issues whenever she tried to download information, however, when both Craig and Diane attempted to return those calls to the caller ID numbers shown, none of those numbers were in operation.
Obviously, we were being closely monitored while in the process of writing these articles…monitored to see from whom and where our information was coming from…just like we have been on off and on ever since our Benghazi series was first published.
It seems to us, that the proper time to have been closely monitoring possible mishandling unfit 12of national security related classified, top secret, and SAP material, would have been throughout the reign of treason and espionage otherwise known as Hillary's time at the Department of State, and the people to have been monitored would have been Hillary and her staff of minions and not us. Hillary's world is closing in on her as more and more of the truth comes out. We also believe, at this point, that indictments are forthcoming not only because of what we have seen and know up to this point but because more and more is coming to the surface almost daily…things which even Hillary Clinton will not be able to lie her way out of.
IV. Lawsuits Filed Against Charles H. Kable, IV
A. Lawsuit Against Charles H. Kable, IV, Christopher A. Wray, and Jason R. Chambers (Case No. 19-11768)
B. Anas Elhady v. Charles Kable, IV (20-1311) Court of Appeals for the Fourth Circuit
C. JAMES A. COKER, Plaintiff, v. WILLIAM BARR, in his official capacity, FEDERAL BUREAU OF INVESTIGATION, CHRISTOPHER WRAY, in his official capacity, TERRORIST SCREENING CENTER, and CHARLES H. KABLE, in his official capacity. Defendants
D. KHUSHNOOD ALI BAZ, Plaintiff, -against- DEPARTMENT OF HOMELAND SECURITY; KIRSTJEN M. NIELSEN, in her official capacity as Secretary of the Department of Homeland Security; JEFFERSON B. SESSIONS, III, in his official capacity as Attorney General of the United States; FEDERAL BUREAU OF INVESTIGATION; CHRISTOPHER A. WRAY, in his official capacity as Director of the Federal Bureau of Investigation; TERRORIST SCREENING CENTER; and CHARLES H. KABLE, IV, in his official capacity as Director of the Terrorist Screening Center; TRANSPORTATION SECURITY ADMINISTRATION; and DAVID P. PEKOSKE, in his official capacity as Administrator of the Transportation Security Administration, Defendants.
E. MOHAMED SHEIKH ABDIRAHMAN KARIYE; FAISAL NABIN KASHEM; RAYMOND EARL KNAEBLE IV; AMIR MESHAL; STEPHEN DURGA PERSAUD, Plaintiffs-Appellants, v. JEFFERSON B. SESSIONS III, Attorney General of the United States; CHRISTOPHER A. WRAY, Director, Federal Bureau of Investigation; CHARLES H. KABLE IV, Director, Terrorist Screening Center, Defendants-Appellees
F. Yonas FIKRE, Plaintiff-Appellant, v. FEDERAL BUREAU OF INVESTIGATION; Jefferson Sessions, Attorney General; Mike Pompeo, Secretary of State; Christopher A. Wray, Director of the FBI (sued in his official capacity); Charles H. Kable, IV, Director of FBI Terrorism Screening Center (sued in his official capacity); Daniel Coats, Director of National Intelligence (sued in his official capacity); Paul Nakasone, Director of the National Security Agency (sued in his official capacity); David Noordeloos, an FBI Agent (sued in his official and individual capacity); Jason Dundas, an FBI Agent (sued in his individual capacity); National Security Agency; United States of America, Defendants-Appellees.
G. ANAS ELHADY; OSAMA HUSSEIN AHMED; AHMAD IBRAHIM AL HALABI; MICHAEL EDMUND COLEMAN; MURAT FRLJUCKIE; ADNAN KHALIL SHAOUT; WAEL HAKMEH; SALEEM ALI; SAMIR ANWAR; JOHN DOE, No. 2; JOHN DOE, No. 3; SHAHIR ANWAR; BABY DOE, 2; YASEEN KADURA; HASSAN SHIBLY; AUSAMA ELHUZAYEL; DONALD THOMAS; IBRAHIM AWAD; MUHAMMAD YAHYA KHAN; HASSAN FARES; ZUHAIR EL-SHWEHDI; JOHN DOE, No. 4; MARK AMRI, Plaintiffs – Appellees, v. CHARLES H. KABLE, Director of the Terrorist Screening Center, in his official capacity; KELLI ANN BURRIESCI, Principal Deputy Director of the Terrorist Screening Center in her official capacity; TIMOTHY P. GROH, Deputy Director for Operations at the Terrorist Screening Center in his official capacity; DEBORAH MOORE, Director of Department of Homeland Security Traveler Redress Inquiry Program in her official capacity; NICHOLAS J. RASMUSSEN, Director of the National Counterterrorism Center in his official capacity; DAVID PEKOSKE, Administrator of the Transportation Security Administration in his official capacity; CHRISTOPHER WRAY, Director of the Federal Bureau of Investigation in his official capacity; KEVIN K. MCALEENAN, Acting Commissioner of United States Customs and Border Protection in his official capacity, Defendants – Appellants,
H. Why a Judge's Terrorism Watchlist Ruling is a Game Changer: What Happens Next
by Jeffrey Kahn
September 9, 2019
Click to share on Twitter (Opens in new window)Click to share on Facebook (Opens in new window)Click to share on LinkedIn (Opens in new window)Click to share on Reddit (Opens in new window)Click to print (Opens in new window)
Filed under:
Detention, Elhady v. Kable, Equal Access to Justice Act, Latif v. Holder, Law enforcement, watchlists
United States District Judge Anthony J. Trenga issued an opinion last Wednesday that should send a shiver down the spine of those invested in the United States' system of terrorist watchlists. As Shirin Sinnar insightfully commented for Just Security last week, the opinion grants summary judgment to twenty-three United States citizens whose lives were upended by interferences with their freedom of movement that ranged from additional (often harrowing) security screening experiences at land borders and ports-of-entry, to denial of access to commercial airline flights.
The Game Changer
The case is not of interest because of the particular causes of action resolved here: standard Fifth Amendment procedural due process and Administrative Procedure Act claims. As the U.S. approaches the end of its second decade operating the No Fly List and other watchlists, well over a dozen federal judges now have experience mulling these and other issues. Judge Anna Brown reached a similar result four years ago in Latif v. Holder, followed by orders imposing a more substantial redress process for those challenging inclusion on the No Fly List.
The game-changer in Judge Trenga's case, Elhady v. Kable, is the particular watchlist at issue in the litigation: the Terrorist Screening Database (TSDB). This is a much bigger and more versatile list than the No Fly List. For the first time, the well-shielded TSDB has been held constitutionally unviable. In Judge Trenga's words: "there is no independent review of a person's placement on the TSDB by a neutral decisionmaker, and when coupled with the limited disclosures and opportunity to respond by a person who requests that his status be reviewed, there exists a substantial risk of erroneous deprivation, regardless of the internal procedures used to determine whether a nomination to the TSDB is accepted." Not even Judge Brown's refinements for the No Fly List satisfied Judge Trenga, who found that "in the context of individuals challenging their placement on the TSDB rather than on the No Fly List, it is a black box – individuals are not told, even after filing, whether or not they were or remain on the TSDB watchlist and are also not told the factual basis for their inclusion."
This is significant because all the other watchlists used by the United States are created from this central source. Charles H. Kable IV, the lead defendant, is the Director of the Terrorist Screening Center, essentially a component of the FBI, that was conceived in 2003 (in Homeland Security Presidential Directive/HSPD-6) as "an organization to consolidate the Government's approach to terrorism screening and provide for the appropriate and lawful use of Terrorist Information in screening processes."
In plain English, the job of the TSC is to create and curate the TSDB, and from that ur-list also to create all the other watchlists used by "customer" agencies, with varying degrees of inter-agency cooperation. Thus, the TSC builds a No Fly List from the TSDB and sends it to the TSA. The State Department gets another list. Customs and Border Protection gets a third list. And the beat goes on, with each specialty watchlist a subset of the TSDB. During discovery, this case revealed that degrees of direct access to the TSDB are also shared with a variety of private entities and contractors beyond practices already known to occur with local and state law enforcement and foreign partners. The TSDB is in that sense the ur-list, because it is the source of all these other watchlists.
Thus, Judge Trenga's opinion strikes a significant blow to the hub of a hub-and-spoke structure of watchlists and the agencies using them. Declaring the TSDB constitutionally deficient creates the same problem for these derivative lists. The opinion also risks foreclosing a variety of creative uses for watchlists, from ongoing debates about a "No Gun" list to … well, as this 2009 FBI slide suggests, there's essentially no stopping point.
Judge Trenga is quite familiar with watchlists (he sits in the Eastern District of Virginia where the headquarters of both the TSA and the TSC are located). In an earlier case, Mohamed v. Holder, he unpacked the effect of the TSC's decision to screen nominations of "known" and "suspected" terrorists to the TSDB with the low "reasonable suspicion" standard. Since this standard was already part of the definition for the latter category, Judge Trenga observed, the result was that "an American citizen can find himself labeled a suspected terrorist because of a 'reasonable suspicion' based on a 'reasonable suspicion.'"
Federal Judges' Awakening
Why has it taken so long to challenge this motherlode watchlist? By accident or design, this hub-and-spoke structure created traps for the unwary. Lawsuits against the TSA were met with a motion to dismiss on the ground that the TSA did not create the list. But suing the TSC generated a motion to dismiss on the ground that TSC did not use the list.
Worse (from the plaintiffs' viewpoint), the TSA inherited authorities from the FAA that were used to further limit judicial review. Any suit filed in district court had to contend with an argument based on the FAA's original 1958 organic statute, which limited jurisdiction to contest certain agency decisions to the courts of appeal. That also had the effect of preventing pretrial discovery outside of TSA's modest administrative record, since the real decisions were not made at the (spoke) TSA but at the (hub) TSC.
Since people labelled "known or suspected terrorists" find facetime with politicians hard to come by, civil rights litigation was the only game in town. When the September 11, 2001 terrorist attacks were fresher in memory, these cases went nowhere. But as time passed, judges grew more critical of agency arguments. (This is not a new phenomenon, even in the narrow world of travel controls.) The link to the FAA's Eisenhower-era authorities was first broken in 2008. And the hub-and-spoke, cat-and-mouse game played between the TSC and TSA started to fall with it. So, too, did arguments that plaintiffs lacked standing (because they could not know that they were on secret watchlists) or cognizable injuries (early in the Latif case, in 2010 the Justice Department submitted a paralegal's affidavit that citizens stranded abroad by the No Fly List could return by boat, without mentioning the existing maritime watchlist). Over time, judges have even grown more vigilant scrutinizing invocations of the state secrets privilege and other means of denying access to watchlisting processes.

Other Avenues of Litigation: What to Watch
As the second decade of America's experience with watchlists comes to a close, with more judicial constraints on watchlisting, it is no surprise that the Solicitor General has woken to the need to close emerging avenues for litigation. That office now has not one but two petitions for certiorari filed with the Supreme Court on watchlist-related issues. (A 2015 case, Kerry v. Din, contained a watchlisting element, but this was not taken up by the Court.)
The first comes from the Ninth Circuit, DHS v. Ibrahim, the only case so far to have obtained a bench trial (full disclosure: I testified as an expert witness for the plaintiff). Rahinah Ibrahim, a Malaysian graduate student at Stanford, was watchlisted, stripped of her student visa in 2005, and badly mistreated as a result of the incompetence of an FBI Agent who filled out his watchlisting nomination exactly opposite to the instructions on the form. Her trip to the airport – recovering from surgery in a wheelchair and accompanied by her fourteen-year-old daughter – ended with handcuffs, a jail cell, and a call to paramedics. After assurances that it was all a terrible mistake, she flew to an academic conference, then home to Malaysia, only to discover there that her student visa had been revoked, effectively banishing her from the United States, where she had married and given birth to her first child, having been lawfully admitted more than twenty years earlier.
After removing her name from the TSDB, the Government added Ibrahim back to the database under a secret exception to the reasonable suspicion standard, and in litigation claimed that the nature of the exception and the reasons for adding her under that process were state secrets (despite earlier assurances to the court that the state secrets privilege would not be invoked to derail the trial, the Government reversed course on the eve of trial to do just that). And while the Government conceded that she was not, and had not ever been, a threat to national security, Judge William Alsup found that her name had continued to ricochet across watchlists (including the TSDB) "like a bad credit report that will never go away." Judge Alsup's remedy was a severe scouring of watchlists along with "certifying that such cleansing and/or correction has been accurately done as to every single government watchlist and database."
It took Ibrahim nearly eight years and two trips to the court of appeals to learn why she had been so badly treated and to win her case. But beyond her personal remedy, those two appellate arguments were valuable rulings for groups and individuals fighting watchlists in court. The first, as noted above, broke the Government's lock connecting twenty-first century watchlists to old rules designed to shift run-of-the-mill administrative law disputes into courts of appeal. The second, in 2012, rejected the government's argument (short-listed for the annals of chutzpah) that when Ibrahim traveled home she became "an alien who voluntarily left the United States and thus left her constitutional rights at the water's edge." The New York Times editorial board found the case so noteworthy that it commented not once, or twice, but three times.
Nevertheless, the law firm that took this case pro bono, found its claims for costs and fees under the Equal Access to Justice Act vigorously opposed by the Government. At the core of the fee dispute is an allegation of bad faith in the Government's conduct — a claim on which EAJA awards can turn — concerning its defense of the watchlisting system. In the words of Neal Katyal's brief in opposition: "The fact that Dr. Ibrahim's suit successfully established important precedents for asserting constitutional rights and spurred changes in Government policy makes this a textbook case for fee-shifting under the EAJA." But one is left wondering whether this is precisely why the petition urges review. After all, "If public-interest lawyers are not compensated for going up against eight years of 'scorched earth litigation'—a challenge that bore fruit here—they will be deterred from challenging 'unreasonable governmental action.'"
The second petition, FNU Tanzin v. Tanvir, emerges from the Second Circuit. The plaintiffs alleged that they were placed on the No Fly List in retaliation for refusing to become FBI informants. The Solicitor General's petition challenges the Second Circuit's holding that the plaintiffs could seek money damages against federal officials sued in their individual capacities under the Religious Freedom Restoration Act.
Claims that the No Fly List is used as a coercive tool by the FBI are not uncommon in watchlisting litigation. Plaintiffs have alleged that their refusal to become informants in their religious communities and subsequent retaliatory watchlisting left them stranded abroad at the tender mercies of foreign government agents who subjected them to cruel and inhumane treatment or even torture with the complicity of U.S. agents. The extraterritorial features of their cases created yet another litigation challenge. Thus, the availability of a RFRA remedy has the potential to open the door to more challenges (especially given that remedies under Bivens v. Six Unknown Federal Narcotics Agents, a once hopeful source for damages sought by litigants claiming constitutional torts committed by federal officials, have become increasingly harder to obtain in cases beyond the contexts of Bivens itself and a few others).
October will be a busy month. Ibrahim has been distributed for the Supreme Court's conference on October 1; a response to the Solicitor General's petition in Tanvir is due October 11. The likelihood that the Court hears these cases is small, but like Judge Trenga's decision in Elhady, the effect they could have on how terrorist watchlists operate, and are challenged, makes them all watchlisting cases to watch.

What's Next for the Source of All Watchlists
Meanwhile, in the TSDB case decided last week, Judge Trenga asked the parties to submit briefs on the appropriate remedy to the due process violation. In other words, the government and the plaintiffs are supposed to propose a system for watchlisting that serves bona fide national security purposes but adequately safeguards individuals' constitutional rights. Their briefs are due October 4.
Judge Trenga made clear in his opinion that he does not believe that pre-deprivation notice or hearings are necessarily required to satisfy the Fifth Amendment. That's because of the government's competing interest in not wanting to "alert an individual, and through him or her, others, whom the Government suspects of terrorist activity, and thereby compromise ongoing investigations." But what procedures will then be required in post hoc reviews – in Judge Trenga's words what would be "sufficiently robust" – remain to be seen. After all, the hub-and-spoke system of watchlists means that revelations about a person's inclusion on the central list can compromise other lists further down. Post-deprivation review of one listing might simultaneously amount to pre-deprivation review of another listing that has not yet been activated by a person's attempt to exercise the liberty secretly being reserved for those who pass the reasonable suspicion test (or whatever secret exceptions might be added by the anonymous officials applying them).
While we look to these future dates on these dockets, therefore, the question remains just the same as it ever was: who watches the watchlisters?