"Cursed is anyone who attacks a neighbor in secret.' And all the people will reply, 'Amen.'" Deuteronomy 27:24
"It is error alone which needs the support of government. Truth can stand by itself." – Thomas Jefferson
"This program (organized stalking-electronic torture) is the most important policy of the U.S. government." Dr. Rauni Kilde, "Bright Light On Black Shadows"
ETK Introduction: A picture is worth a thousand words! (See below photos, drawings, captions and article from "defense-contractors," Lockheed Martin and Northrup Grumman websites to view the kinds of equipment utilized in organized stalking-electronic torture of civilians).
For the past five years I have been aware that I have been "targeted" by a covert, high-tech, and extremely well-coordinated military program that I informally call GOG'S NeW GESSTTAPO ("Global Organized Gang Stalking Neuro-Warfare Groups' Electronic Surveillance, Slavery, Tracking, Torture, and PsyOps Operations"). This system deploys extremely advanced technologies against me and millions of others in a global program of covert "counter-intelligence" stalking, electronic surveillance, tracking, harassment, torture, and various kinds of mind control, mind mapping, and weapons-testing operations.
Now, based on my research and personal experiences, I conclude that the organization coordinating and controlling GOG'S NeW GESSTTAPO must be the US military-intelligence; indeed, the same organization which carried out and is still covering up Operation 9/11. ("GOG'S NeW GESSTTAPO is part of the cover-up!) My research, compiled and presented on this and my 911nwo.com websites, proves that Operation 9/11 was carried by the U.S. Military/intelligence-led "interagency" in collusion with Israeli intelligence (Mossad) and Jewish American "sayanim" (secret agents of Israel). An enormous amount of evidence supports this conclusion.
Most civilian targets have no idea how their tracking and torture is accomplished. I am now convinced that the photos, drawings, and captions included in this post illustrate the basic system. The key, critical component of surveillance, stalking, tracking, and electronic torture aspects of the program appears to be the C4 ISR system which is utilized by all branches of the U.S. military.
C4 ISR stands for Command, Control, Communications, Computers; Intelligence, Surveillance, and Reconnaissance. These systems that are mobile, virtual "war rooms" used in the US Military's Fourth Generation Warfare (aka Unconventional/Asymmetrical Warfare, Information Operations, Military Operations Other Than War, Low-Intensity Conflict, Psychological Warfare, Civil-Military Operations, Political Warfare) Special Operations directed against individuals and groups around the world. 'ISR' is also military slang for the program used to "Isolate and Remove" (adversaries).
The C41SR system is described in Mark M. Rich's "New World War: Revolutionary Methods for Political Control" as follows:
"C4ISR– Command, Control, Communications, Computer Center that utilizes Intelligence Surveillance and Reconnaissance. Multiple interacting components of C4ISRs include battlespace monitoring, awareness, understanding, sense making, command intent, battlespace management, synchronization, and information systems. C4ISR centers can be mobile or stationary, or virtual, or strictly computer-based. Each military service has its own tactical mobile C4ISR system; The Navy and Marines use ForceNet, the Air Force uses Command Control Constellation (C2 Constellation), the Army uses LandWarNet and WIN-T. Each type of C4ISR system is connected to the satellite-based GIG (global information grid)."
The C4ISR system instructs and coordinates actions of human "nodes" (aka "perpetrators") interacting with the TI in real time.
Visual Graphics (below) from the websites of two large defense contractors, Lockheed Martin and Northrup Grumman, illustrate how the system works. These websites are: Lockheed Martin's C4-ISR Systems and Northrup Grumman's C4ISR Systems.
Technological Aspects of Organized Stalking-Electronic Surveillance, Tracking, Torture, and PsyOps system (from the above two websites):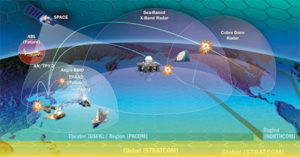 "Command and Control of the Battlespace: Operators gain decision advantage from command and control systems that allow for parallel – not sequential – planning and decision-making abilities. These systems enhance situational awareness and keep ahead of adversaries in accelerated operational environments."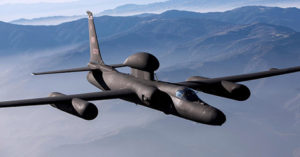 Intelligence, Surveillance, Reconnaissance: Across air, land, sea and space, thousands of sensors onboard manned and unmanned military platforms are collecting huge amounts of data. These ISR systems task, collect, process, analyze, fuse and disseminate the most mission-critical information.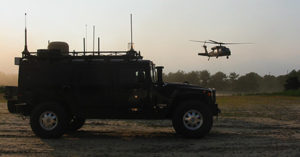 NEXTGEN COMMUNICATIONS: Information dominance requires secure, resilient and adaptable networks and communications. By leveraging sophisticated satellite, wireless and tactical radio technology, we ensure that forces are able to share and receive information securely.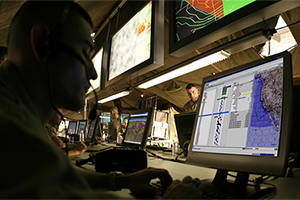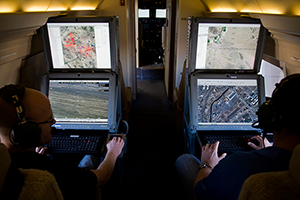 Integrated (C4)ISR Systems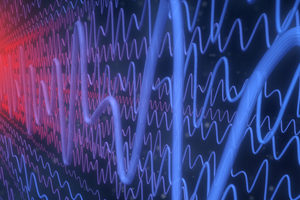 Electronic Warfare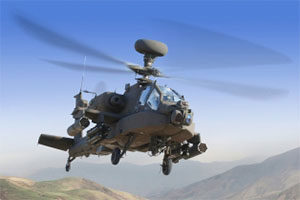 Airborne electronic warfare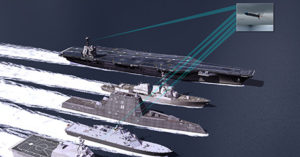 Electronic Warfare and Spectrum Dominance: Awareness and surveillance. Protection and denial. These are the keys to dominating the electromagnetic spectrum. Our work in photonics, advanced computing and machine learning are delivering advanced technologies that help impede and outpace electromagnetic threats.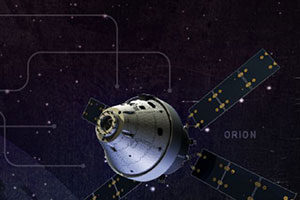 Big Data in Deep Space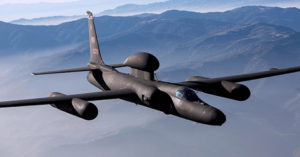 Integrated ISR Systems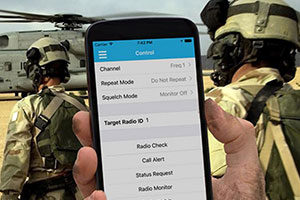 I-phone ("Universal Communications Platform")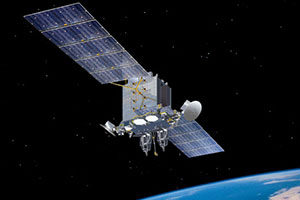 Advanced Extremely High Frequency (AEHF)
For a description of how the C4ISR system operates, also see: (Beastiary of Terms of the New War (Against Civilians))
Since 2002, The US Army's Defense Media Group has published "C4ISR Journal, The Journal of Net-Centric Warfare."
Other defense contractors, such as Boeing (Boeing Focuses on C4ISR) are also involved in making the equipment that the US Military-Intelligence-led "interagency" utilizes in GOG'S NeW GESSTTAPO. Wikileaks states that Lockheed Martin's subsidiary, the Leidos Corporation in Vienna, Virginia has a government contract to support these operations – which makes them potentially liable in lawsuits:
Lockheed Martin IS&GS becomes Leidos
Finally, Targetedjustice.com contains the following entry from 4 January, 2018:
"We have learned that the Air Force Space Command in Colorado Springs, Colorado is the organization that operates the satellites that are targeting individuals all over the world. If you are a Targeted Individual, anywhere in the world, the person that "pushes the button" to hit you with microwaves, sits at a computer desk located at Peterson Air Force Base or Schriever Air Force Base. These two Air Force Bases comprise the largest satellite operations center in the world, with more than 175 satellites under their control. If your family members are being hit with subliminal messages and turned against you – this is the organization that has their GPS coordinates and keeps track of them. General John W. Raymond is the Commander. More details in the TECHNICAL section.
http://www.peterson.af.mil/
http://www.schriever.af.mil/
These are the senior officers over the bases:
1. General David. L. Goldfein, Air Force Chief of Staff
2. Dr. Heather A. Wilson, Secretary of the Air Force
3. General John W. Raymond
4. Major General Stephen N. Whiting
5. Major General Robert J. Skinner
6. Mr. Scott M. Anderson
7. Colonel Todd R. Moore
8. Colonel Eric S. Dorminey
9. Colonel John L. Doucet III
10. Colonel Jennifer L. Grant
11. Colonel Jacob E. Middleton
12. Colonel Devin R. Pepper"
Our tax dollars at work!!!