Andrea Mae Metz. (June 7, 1959 – May 16, 2020). Artist; Tortured and murdered through organized stalking/electronic torture in a government-run black operation.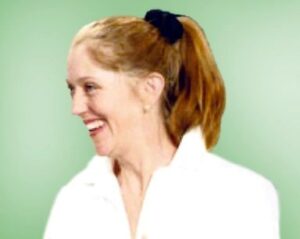 Obituary for Andrea Metz:
Andrea Metz was born in Denver, Colorado and she comes from three generations of artists. She worked in NYC and lived in Athens for a period of time, studying both the history and art of the region. The Greek culture became a major influence, rich in ancient mythology and classic archetypes. When she moved to Seattle in 1989 she found similar information embedded in the tribal cultures of the west coast. She spent time in Alaska and settled in Grand Junction where she continued to work on her art. Within the forms she created, she captured the struggle and grace that make a 'heroic' life.
Talented, kind, generous, empathetic and a gentle soul, she was greatly loved and will always be missed.
Webmaster's Comment: Notice that the obituary does not mention that she was tortured for ten years and then murdered by a criminal government-sponsored black operation which is despicable and heinous beyond imagining. However, her own testimonies make this fact crystal clear. Andrea's torturers and murders are still at large. Serious clues to the identify of Andrea's torturers and murders are to be found in this post. Based on email correspondence and skype conversations with me, she was a brilliant, sweet, kind, and brave woman. America, what kind of loathsome monster have you become? Her murder cries out for justice.
Dear Eric –
Thank you again for all you have done. You have done so much for everyone in this struggle for freedom. You are an amazing and brilliant person. Thank you again!
Here is our documentation for your website under the TI Statement link.
So far, the paperwork has held the police off from coming to my home (after 3 unrecorded visits with out warrant and trespassing).
Let me know if you have questions.
Thank you – we hope to be able to talk with you sometime soon regarding Common Law and how to deal with targeting. We also need people to know about us, as we are here without any other supports.
Thank you,
andrea : metz and dawn : haynes
1. Notice of Intent and Claim of Right
2. CORA Request – Mesa County Sheriff
3. Affidavit of Truth – Notice of Liability